Social engagement is as important to us as our other business goals. Because only when we make our voluntary contribution to society, people in more difficult situations than we, do have the opportunity to participate in our success. In addition to financial support of social projects and associations, we also try with our expertise and our expertise, to inspire young people for the world of science and to support their research. Therefore we hope to create a better future for all the people of our society.
We are proud to support the following projects: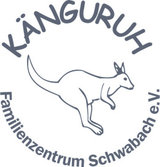 Heidolph employees donate to the local family center "Känguruh"
Heidolph Instruments GmbH & Co.KG is regularly involved in social projects and decided during the Christmas raffle 2018 to present the collected donations from the employees to the family center "Känguruh" in Schwabach.
The family center was founded in June 1999 by a group of young mothers to provide support to parents and children. Today the center is a place of conversation and exchange of experience in all areas of daily life.
Thanks to the additional support of the management of Heidolph Instruments, a total of € 1,000 was presented as a cheque to Mrs. Eva Karl (1st board member) and Mrs. Dorothee Rohrweber (treasurer) on 19.03.2019.
During the following tour through the company Heidolph Instruments GmbH & Co.KG, Mrs. Karl remembered her studies. Some time ago Mrs. Karl studied chemistry and recognised various devices in the laboratories. The visitors were visibly surprised that a company is located in the immediate neighbourhood of the family center, which deals with the production and development of laboratory equipment.
http://www.kaenguruh-schwabach.de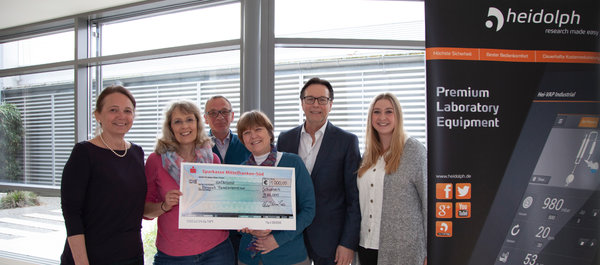 ---

Heidolph Instruments GmbH & Co.KG is regularly involved in social projects and decided to support the association Traumzeit e.V. in the context of our Christmas campaign in 2016. Traumzeit e.V. is committed to making the greatest wishes of children with cancer come true and to bring them moments of smiles during these hard times. Be it meetings with celebrities, concerts and musical visits or trips to amusement parks. All this happens driven by the associations' philosophy: fast, uncomplicated and free.


An employee of Heidolph Instruments personally benefited from this association, as a young man and brought up the idea to support Traumzeit e.V. He was fulfilled by Nadine Guggenberger (founder of Traumzeit e.V.) a heart's desire, and thus a few joyful hours away from the hospital, back in the days.

In 2016, Heidolph Instruments once again collected all the yearly company giveaways which arrive here at Christmas, in order to give them away to the employees as part of a raffle. As in the previous year, each employee received a free lot with a guaranteed prize. In return, the employees were able to donate voluntarily for Traumzeit e.V.

The Heidolph Instruments management tripled the outcome of the raffle. Thus, the initiators were able to hand over the proud amount of € 1,500 to Nadine Guggenberger and Traumzeit e.V. on March 2017.

www.traumzeit-ev.de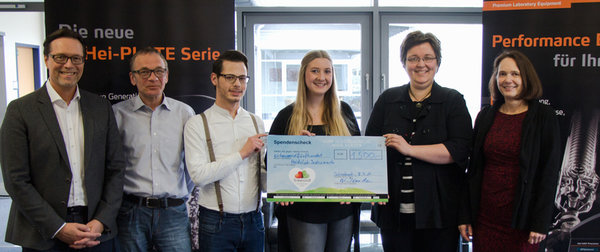 ---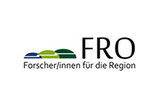 A shortage of skilled workers is growing in many occupational fields and is becoming a serious problem in Germany. In order to counteract this deficiency in the future, it is necessary to intensify the work of junior staff and to support our students.

FRO - Forscher/innen für die Region e.V. has supported the promotion of science and research, as well as school
education and student assistance by:
creating opportunities for students, young people and students to independently research in the mathematical, scientific and technical disciplines (MINT subjects),
supporting in networking, the promotion of cooperation with the economy and thus the career choice and qualification of young people,
providing financial support for such activities, for the establishment and operation of a student research center, a science and technology center and a start-up center.
---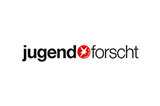 Heidolph Instruments GmbH & Co. KG is the new sponsor of Germany's best-known young talent competition. The manufacturer of laboratory equipment will provide financial support for the Jugend forscht foundation within the framework of a long-term cooperation in the next three years. Heidolph Instruments' youth research engagement is part of the family business's activities to bring young people to science and technology. A key element here is the promotion of apprentices, trainees and students as well as the support of selected MINT initiatives.


"Through research, we can improve people's health and living conditions. Research is an active way of shaping the future. Therefore, it is important, especially among young people, to arouse enthusiasm and passion for research at an early stage," says Deborah Zinsser, owner of Heidolph Instruments. "The support of the foundation Jugend forscht e. V. is a logical step for us to promote the interest of young people in mathematics, computer science, natural sciences and technology. For a strong future in Germany as a research location, we need above-average education and committed dynamic junior researchers. And last but not least, responsible companies that make this possible."

"We are very pleased to have gained another dedicated partner for Jugend forscht with Heidolph Instruments", says Dr. med. Sven Baszio, Managing Director of Jugend forscht e.V. "Through this funding, we can inspire even more young people for the MINT subjects. We are very interested in a long-term cooperation. Without the comprehensive commitment of our business and scientific partners, Jugend forscht would be unthinkable."

Heidolph Instruments GmbH & Co. KG is a global manufacturer of laboratory equipment based in Schwabach near Nuremberg. With its products, the company supports pharmaceutical research, the cosmetics industry, the biology sector and the chemicals sector in more than 80 countries.

Contact:
Stiftung Jugend forscht e. V.

Dr. Daniel Giese
Tel.: 040 374709-40
Fax: 040 374709-99
E-Mail: presse@jugend-forscht.de

www.jugend-forscht.de
---
Founded in 2004, the Christiane-Nüsslein-Volhard-Fundation aims at female phd candidates of all nationalities, who work at a German research institute in a field of experimental science or medicine. Through monthly financial support for household help and additional childcare, the foundation facilitates a high level of professional commitment, thereby promoting family stability.


In the context of society as a whole, the Christiane-Nüsslein-Volhard-Fundation makes an important contribution to ensuring that top-level research in Germany will in future be available to more highly qualified women.

Ms. Christiane Nüsslein-Volhard graduated in biochemistry in 1968. Four years later, she earned her doctorate in genetics. She has been director of the Max Planck Institute for Developmental Biology in Tübingen since 1985 and was awarded the Nobel Prize for Medicine in 1995.

As an international leader in the manufacture of laboratory equipment, we make a significant contribution to improving the quality of life of people worldwide with our products. In addition to this goal, we are also committed to social commitment. Above all, the promotion of young talent in science and research deserves our commitment. Therefore, we support Christiane-Nüsslein-Volhard-Foundation as a sponsor. So we can support talented female doctoral students to focus on their research, which has a high chance to turn into benefits for many people worldwide.

www.cnv-stiftung.de
---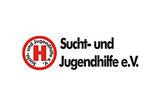 Heidolph Instruments finances a number of "ADDICTION-HELP magazines" that benefit the Johannes-Kern-High School in Schwabach. The topics of the Sucht- und Jugendhilfe e.V. are focus on education and targeted prevention. Heidolph Instruments contributes to informing and educating children and adolescents about the various addictive dangers.
www.suchthilfeverein.org
---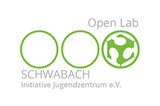 The Open Lab is a workshop designed to be used freely by small workgroups or individuals. Various creative projects can be implemented here with professional technology.

Initiative Jugendzentrum e.V. and other supporters ensure the introduction to the Open Lab and accompany the young people in their projects. The goal is to bring together people across generations, to share their knowledge and ideas, learn from each other, and
creatively implement new projects.

Christmas lotery to support young people

During the yearly Christmas raffle, Heidolph Instruments collected donations from the employees for the Open Lab. This campaign met with benevolent approval from the management, which generously rounded up the collected donations.

In February, we presented the Open Lab and Initiative Jugendzentrum e.V. with a cheque of € 1,000 for the planned purchase of a laser cutter.

Heidolph's management also surprised the Initiative Jugendzentrum e.V. with a lavish donation of high-quality laboratory equipment, thus enabling the expansion of the working spectrum in the Open Lab.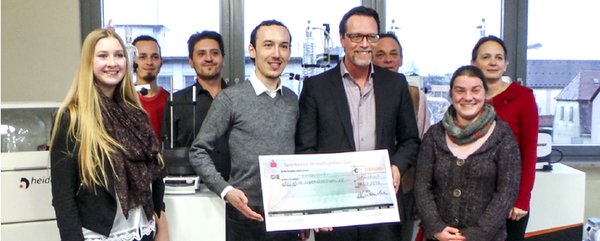 ---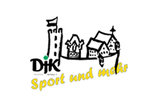 You don´t have to be a researcher in sports medicine, to know that physical activity is an essential foundation for a healthy body and mind. Especially for children and adolescents, activities like soccer or other sports are essential in a time of growing consumer electron.

We wanted to make a small contribution to the children in our region and decided to sponsor the youth football team
of DJK Abenberg.

We hope the new jerseys will support the team in many successful and fun soccer matches. We wish the young kickers good luck, fun and health.

Teamgeist made easy!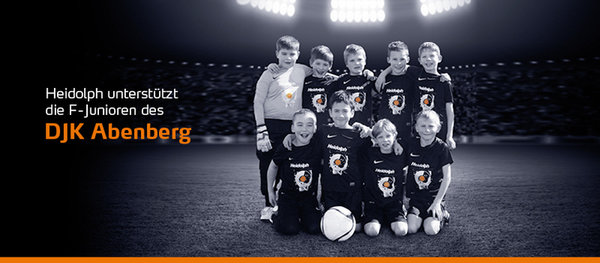 ---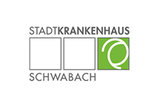 The City Hospital Schwabach is primarily a hospital for the citizens of the city Schwabach and the surrounding area. In addition to the inpatient and outpatient emergency care, the house has a nursing center, a vocational school for nursing as well as children's and parents' school. This does an important contribution to the society of the region.

For the transport of medical aids and the exercise of important social services, Heidolph Instruments has participated
in the financing of a new vehicle, which was handed over to the City Hospital Schwabach in the spring of 2012.

The entire Heidolph staff wishes the the best for the future of the City Hospital Schwabach.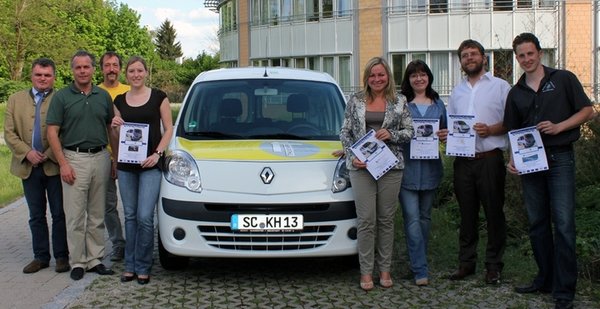 ---