Hei-VAP Expert Control
Rotary Evaporators
The Hei-VAP Control principle
Hei-VAP Expert Control and Ultimate Control allow to centrally control all process parameters: vacuum, cooling temperature, rotation and heating bath temperature.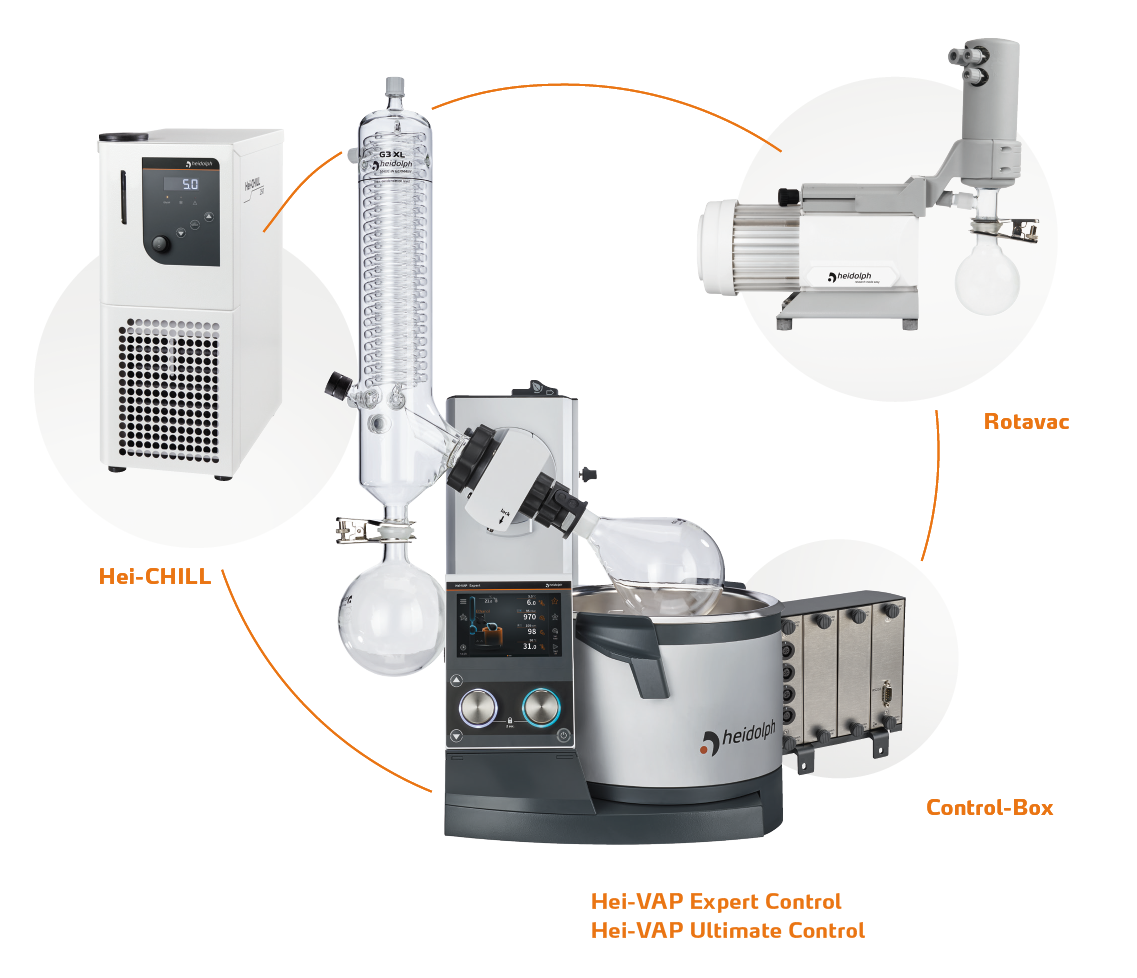 Evaporate with a tap:
Customizable solvent library
Automatically find boiling points with Dynamic AUTOaccurate
Simply save processes as favorites
Automatic evaporation with Dynamic AUTOaccurate (DAA)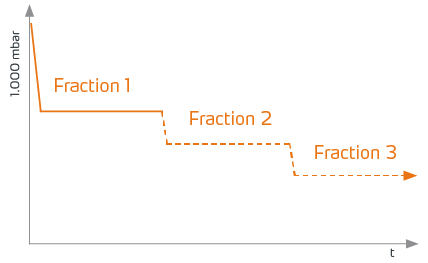 The DAA allows you to start a fully automated distillation process already during the heat-up phase of the heating bath.
The system vacuum is dynamically adjusted to the changing heating bath temperatures until the heating bath has reached its defined temperature.
The boiling points of one or more fractions are identified through the steam temperature gradation of the mixture during continuous automatic pressure control
You can freely set whether one or more fractions are to be distilled. The vacuum control is fully automated for each fraction
You can control the evaporation speed by adjusting the ratio of steam temperature to cooling temperature
Samples are distilled precisely
Automation with sensors ensures noticeably higher precision
To protect your sample, motor lift models automatically remove the evaporating flask from the heating bath at the end of the process