Stirring Tools
Large selection for the optimal configuration
Hardly any technical process can do without a stirring process. The stirring tool and its precise placement in the stirring tank play a central role. Ideally, the stirrer shaft and the blades are arranged in the middle. Due to the geometry and dimensions of the blades, an optimal distance to the bottom of the vessel can be defined, which is decisive for goal-oriented work.
The shape of the stirring blade has a great influence on the type of motion within the vessel. It moves the medium in different primary flow directions (axial, radial, tangential), which, depending on the vessel, viscosity and composition of the medium (e.g. solid content), makes a considerable difference in achieving the desired homogeneity.
Each stirring task is different - just like the requirements for the stirring system you are looking for. To make it easier for you to get started and make your selection, we have prepared an overview of the optimal configuration conditions for each stirrer in tabular form.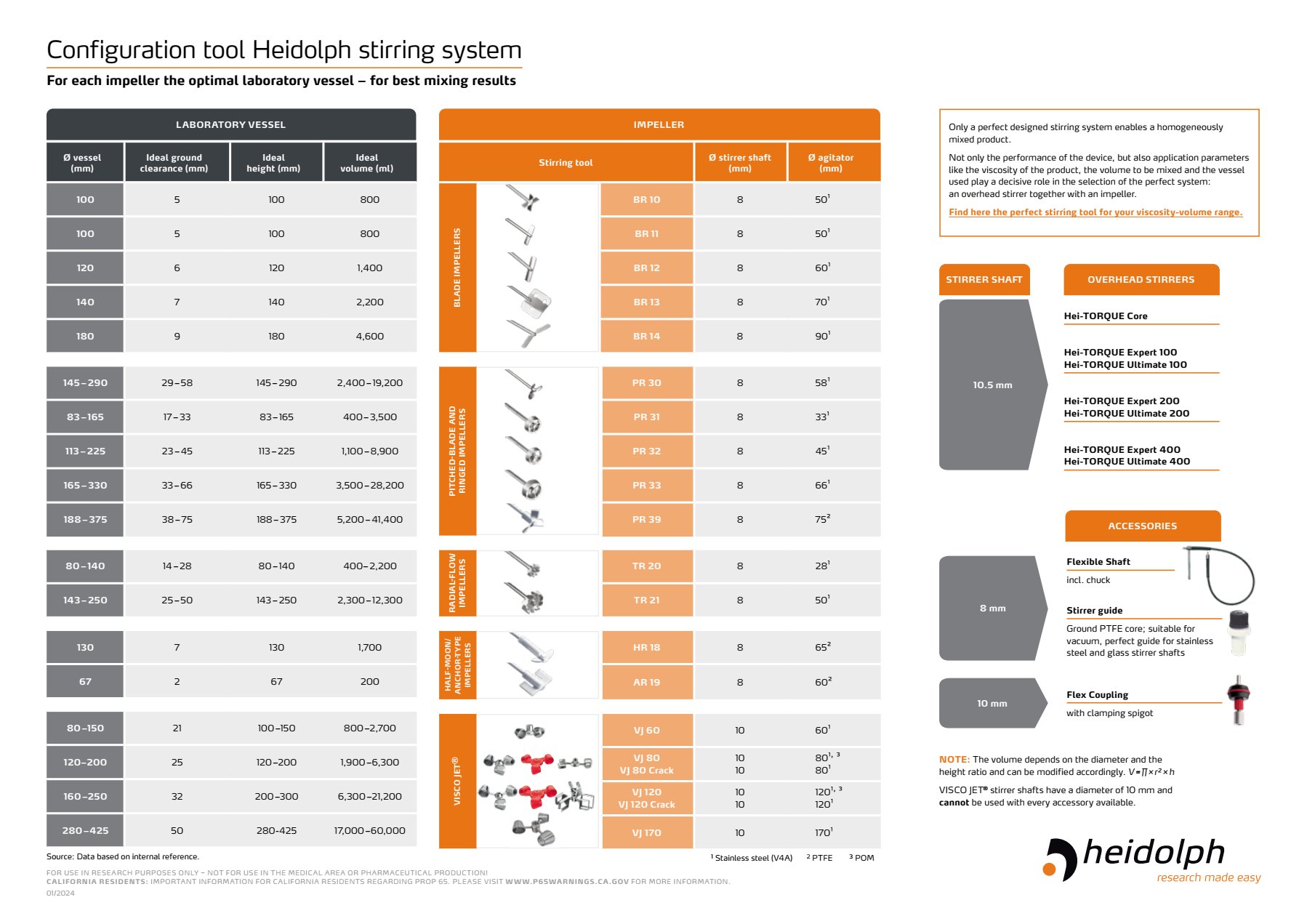 You can find more details about the individual stirring tools (material, diameter, optimal ground clearance, etc.) in the corresponding product descriptions. However, if you are unsure which stirring tool is right for your process, do not hesitate to contact our specialists! We will help you find the best configuration for your needs.